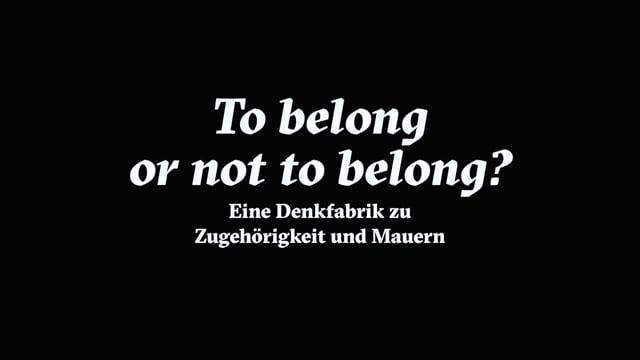 To belong or not to belong?
Unter diesem Titel sprechen wir. Über die Rolle(n) von Kunst und die Verantwortung der Zivilgesellschaft angesichts globaler Migrationsbewegungen und neuer Mauern. Darüber, wieso manche dazugehören sollen und andere nicht.
Die literarische Denkfabrik ermöglicht ein offenes Gespräch – in Diskussionspanels und Arbeitsgruppen. Impulsvorträge, Lesungen, Installation und Textkonzert bringen weiteren Input.